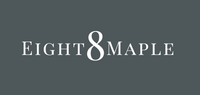 We are so happy you found us!
As a small business, we hope to provide you with intentional product and a meaningful experience. 
Many of our products are handmade in the US, and all have been carefully curated with timeless and accessible elegance in mind.
Please reach out to eightmaplehome@gmail.com for any assistance we can provide.